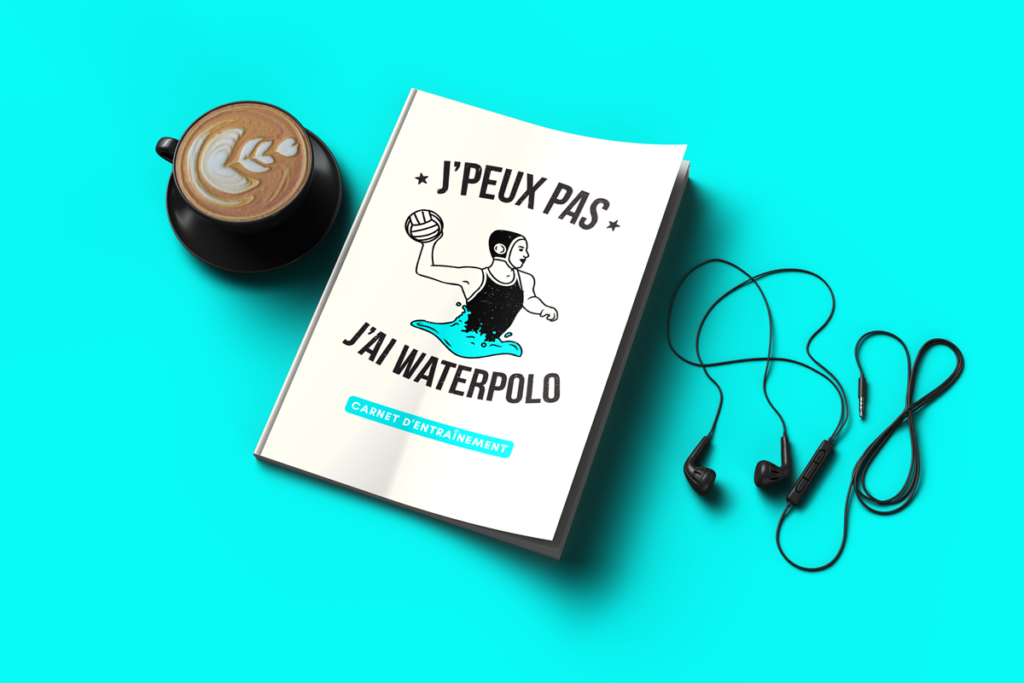 J'peux pas, j'ai Waterpolo – Carnet d'entraînement de Water-polo : Carnet d'exercices pour tous les joueurs de Waterpolo – bloc-notes journal de bord carnet de notes de Water-polo livre de suivi – 100 pages lignées – 15,24 x 22,86 cm (French Edition). J'peux pas, j'ai Waterpolo est un excellent cadeau pour tous les sportifs pour leur anniversaire, Noël, le Nouvel An et les jours fériés. Pour les mères, les grands-mères, les filles, les nièces, les cousines, les marraines et les amies. Un cadeau d'anniversaire des milles excuses rétro amusant. Un carnet original pour un anniversaire, la fête des mères, Noël ou tout simplement pour s'amuser. Votre meilleur amie va adorer ! Cette conception amusante de J'peux pas, j'ai Waterpolo pour un anniversaire est parfaite pour tous les joueurs de Waterpolo. Vous cherchez une idée cadeau amusante pour une fête d'anniversaire ? C'est une idée cadeau.
#Waterpolo #Water-polo #franceWaterpolo #france #ligue #sport #ballon #piscine #sportdequipe #carnet #entraînement #entraîneur #matchs #tactiques #scores #coach
Soccer Training Diary – Tool for Soccer Coaches – Training Notebook – Soccer Coach Diary – Game Templates to Fill in. Training notebook, featuring playing field templates for structured training plans. Contains templates to schedule workouts. This multi-purpose notebook is an indispensable aid for coaches of any level. The youth football coaches perform an extraordinary job and many times in exchange for nothing, is your coach a crack?
Are you passionate about soccer? Do you plan to coach an amateur team or become a sports educator at a club? For this, good preparation and prior acquisition of the fundamental bases of soccer training are necessary.
Keeping a football training diary simply consists of writing down each training session, each type of exercise. This method has advantages for soccer athletes who train several times a week and for several months. Keeping a training diary allows you to track your progress, assess your progress, motivate yourself and set goals. It is also a good way to analyze the strengths and weaknesses of your preparation. To keep a training diary, it is important to know how to create your training sessions. Write down the exercises, the type of training for each series and their intensities. A soccer training generally consists of four blocks: a warm-up phase, a learning phase, practice in a game situation and relaxation exercises. These blocks are usually interspersed with short rest phases. For the session to be well structured, it is essential to have previously prepared a training plan.
I Can't I Have Soccer makes a great gift for all sports enthusiasts on Birthdays, Christmas, New Years and holidays. For mothers, grandmothers, daughters, nieces, cousins, godmothers and friends. A funny thousand apologies retro birthday gift. An original notebook for a birthday, mother's day, Christmas or just for fun. Your best friend will love it! This funny I can't, I have soccer design for a birthday is perfect for any soccer player. Looking for a fun gift idea for a birthday party? It is a gift idea.
Soccer training diary for a soccer player, a coach or soccer lovers. Do you consider yourself a football fan? Whatever your answer, we have the perfect idea for you – featuring a great design for soccer game lovers that any fan who loves team sports will love! Write down your ideas, your soccer games, your training sessions, your scores, your tactics, the points, the assists and the rebounds of each of the players on your team… Tool designed so that you can track your season as football player. Trainer, your game book is very handy as it is intuitive, it will quickly become essential and take you everywhere! This notebook fits in a purse, with its pocket size of 6×9 inch 101 pages and soft cover.